EPL Watch. Game Week 22 Fantasy Preview
FanTeam's World Championship of Fantasy Football is over. If you haven't read our interview with the champion — fscottl, you may find it here. The champ's fades for this week's slate are to be found at the end of our preview along with our expert's take. Who will you be picking on FanTeam and Bethard battling with Daily Fantasy Europe's finest?
Matches and bookie lines of FanTeam's €50K Main Event
| Home | Away | 1 | X | 2 | CS H | CS A | >2.5 H | >2.5 A |
| --- | --- | --- | --- | --- | --- | --- | --- | --- |
| CHE | BUR | 75,03 | 16,67 | 8,30 | 51,63 | 10,56 | 35,45 | 0,10 |
| EVE | BHA | 52,17 | 25,40 | 22,43 | 34,93 | 18,45 | 29,69 | 7,60 |
| LEI | SOU | 62,94 | 22,17 | 14,89 | 38,78 | 13,01 | 28,79 | 6,23 |
| MUN | NOR | 75,10 | 16,41 | 8,49 | 47,50 | 9,50 | 38,00 | 0,10 |
| WOL | NEW | 65,98 | 21,00 | 13,02 | 50,00 | 15,70 | 34,55 | 0,10 |
| TOT | LIV | 21,68 | 21,92 | 56,39 | 14,50 | 32,20 | 8,84 | 25,27 |
| BOU | WAT | 37,80 | 28,27 | 33,93 | 28,11 | 25,82 | 20,00 | 11,59 |
| AVL | MCI | 7,51 | 12,51 | 79,98 | 6,23 | 41,67 | 5,76 | 54,29 |
Legend
CS H - Clean Sheets Home

CS A - Clean Sheets Away

>2.5 H - Total over 2.5 Goals Home

>2.5 A - Total over 2.5 Goals Away
PREMIUM
Manchester City
Aguero (FW, 13.6) – De Bruyne (MF, 14.5) – Sterling (MF, 13.9). 42% of the budget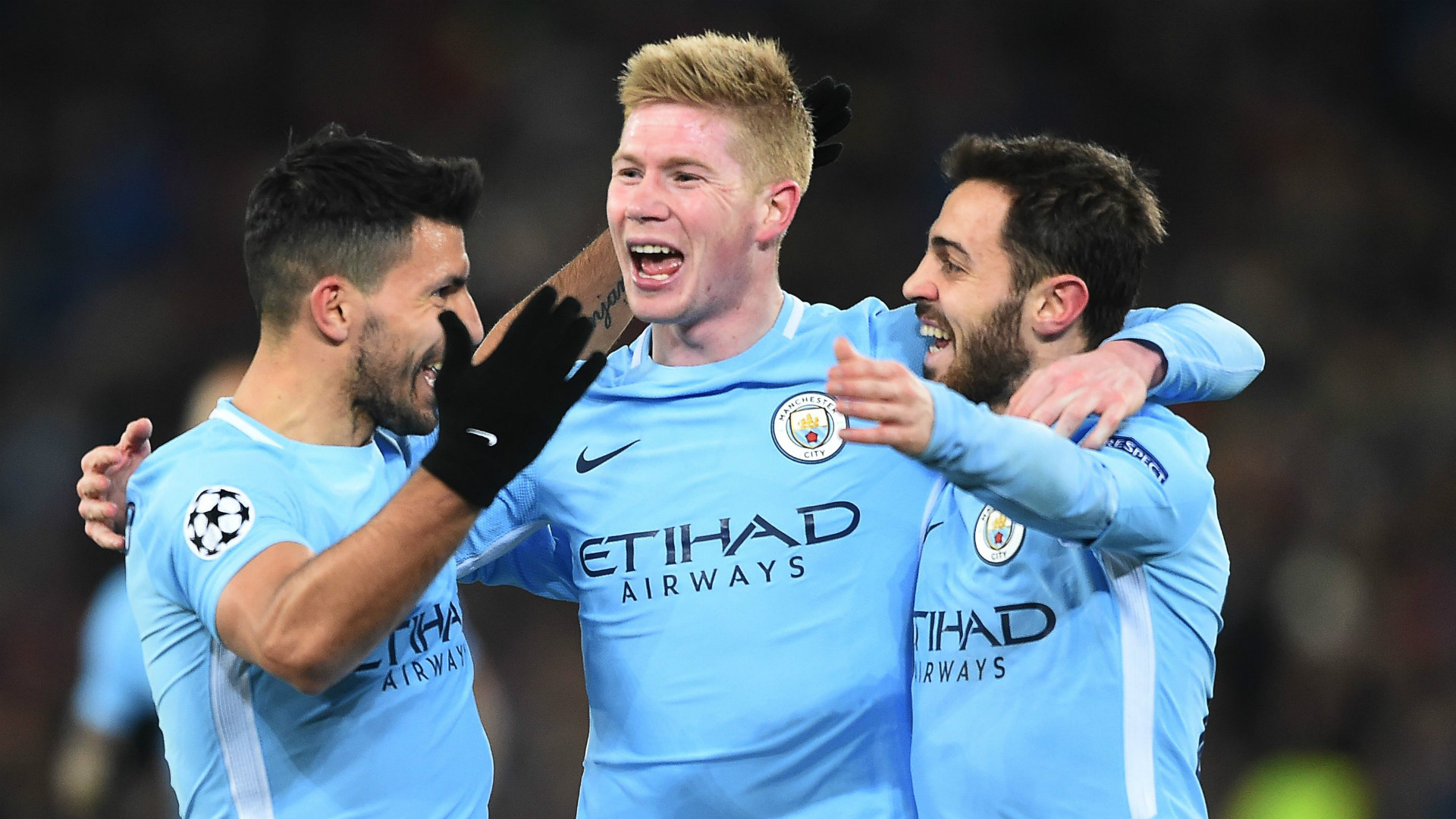 Many top-6 teams' assets are priced well above 12 mln. , but I see only one offensive stack this week capable of justifying such price tag.
Norwich have tightened up defensively (4,42 xGC and 2 big chances conceded in their last 4 away games), and United still struggle against compact defensive formations. I do not see Leicester scoring many against revived Southmapton, in fact, I am picking Saints for the differential part of my preview. Liverpool are playing against a top-6 opponent away, and Chelsea have been rather hot and cold lately.
That leaves us with the one and only Manchester City and Pep's infamous roulette. Aston Villa are vulnerable defensively and have 3rd worst xGC record at home (18,17). Twelve big chances conceded and 9,45 xGC in their last four games is the absolute worst of all team playing at home this week. Not the numbers you want when Manchester City are coming to town.
* all player stats are from the last 6 matches
De Bruyne (14,5) and Sterling (13,9) are amongst the league leaders in xGI (5th and 6th with 3,46 and 3,26). The Belgian has created 18 chances for his teammates (2,39 xA). With 3 goals and 3 assists, he is EPL's best player right here right now. He also leads his team in shots (40).
The only gripe I have with him is that he is still more of a creator than a goalscorer, which is backed up by his xG vs xA stats. I do not recommend fading him, but the price is steep for sure. I am expecting ownership to be around a 30% mark for the Belgian.
Read more about ownership in daily fantasy here.
Sterling (13,9) leads the team in penalty area touches (40), has 3 goals to his name, 16 shots, and 4 big chances (2nd). Mahrez (if David Silva remains on the bench) will enter the fray in case Sterling fails to start activating the Safety Net ruling on FanTeam.
Aguero (13,6) will be well-rested for the upcoming game, and his poacher skills might earn him a hat-trick against the leaky Villa despite the return of Mings.
Heaton out for the remainder of the season means Nyland between the sticks - an unproven commodity. I doubt Villa will be able to contain one of the best forwards of the decade, especially with a new man in goal.
City are at 54% to score more than 2 goals.
VALUE
Watford
Deeney (FW, 8.3) – Deulofeu (MF, 8.5) – Sarr (MF, 7,5). 24,3% of the budget
Finally, I had but one real nominee to choose from in our Value section. I believe no other team's assets offer as good a value as Watford's. They have been revived under the newly-appointed Pearson and will be heading into the vital relegation scrap against Bournemouth full of confidence.
Do not be fooled by their away attacking stats. Their last four away games included tough games against Liverpool and Sheffield. Bournemouth will be a much more obliging opponent. Things haven't been going well for Eddie Howe's side (8 losses in 10), and I am backing up the hosts here with their pricing more than reasonable.
* all player stats are from the last 6 matches
Deeney (8,3) is the Hornet's penalty taker and ranked 6th in xGI in the entire league (3,21). With 3 goals scored, 10 shots in the box, 7 chances created, he will bully the home side defense weakened by the absence of their best defender Ake.
Deulofeu (8,5) is a shoo-in as well. He is not far behind in xGI (2,59) and shots in the box (6). Where he significantly overperforms the captain is chances created (13 to 7) and penalty area touches (48 to 24).
In fact, only two players in the league created more for their teammates - Grealish and De Bryune. Look for him to improve on his 2 goals and 1 assist in this fixture.
I am torn between Doucoure (7,8) and Sarr (7,5) for my final stack pick from Watford. Sarr's numbers are impressive. 2,83 xGI (2nd in team), 16 shots (1st), 4 big chances (1st), 36 penalty area touches (2nd).
Doucoure's numbers are worse (0,82 xGI, 9 shots, 1 goal, and 1 assist, to name a few), but he will be flying under the radar and will be a lot less owned. I am expecting around a 3-5% ownership for him, and if he has a big night playing as a number ten against a struggling team, your team will shoot up the rankings.
Watford are given a 33% chance to win to Bournemouth's 37%.
DIFFERENTIAL
Southampton
Ings (FW, 6.2) – Long (FW, 3.8). 10% of the budget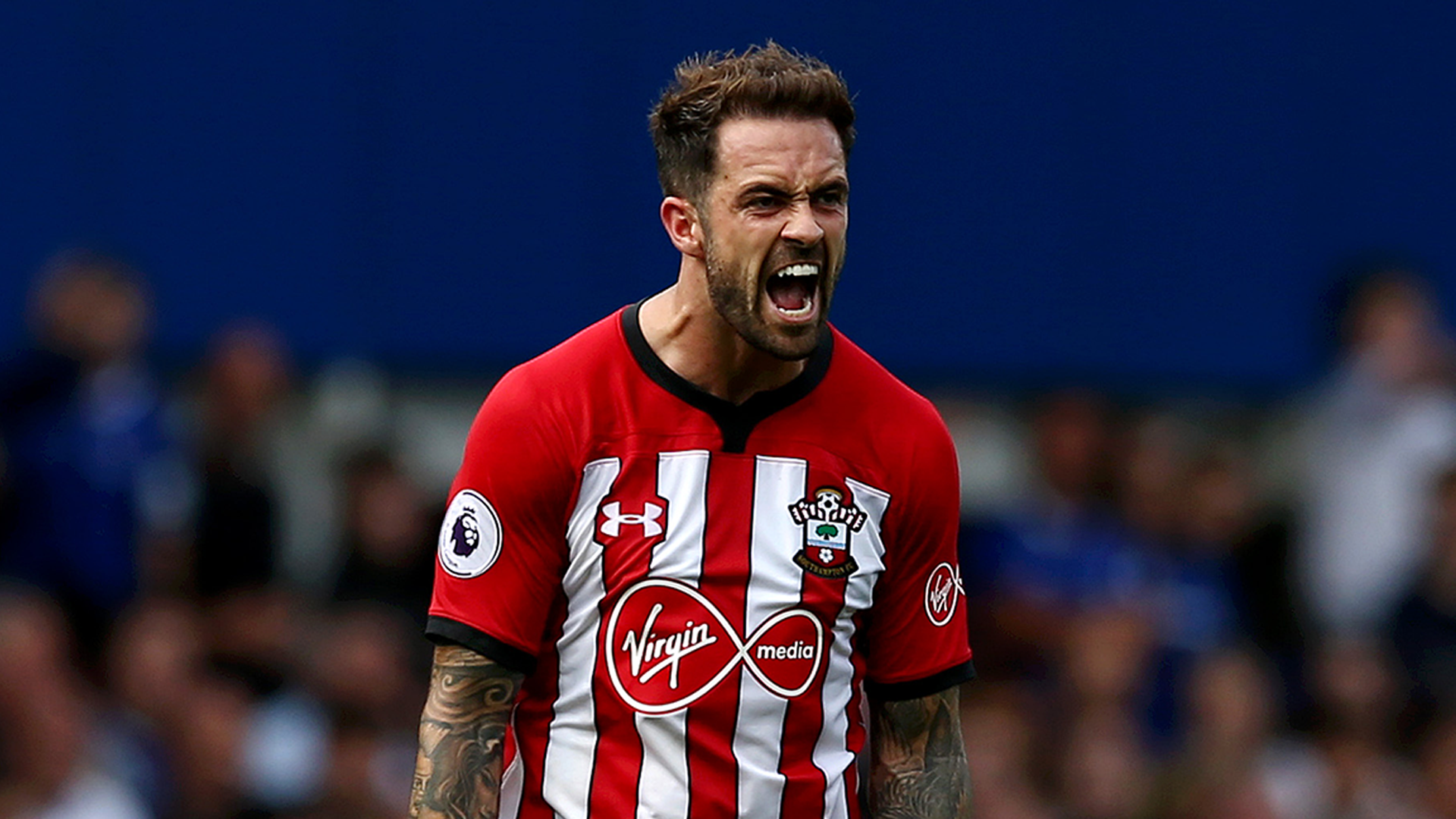 When one of the league's leading goalscorers is available for under 6mln., you just shut up and pick him!
Leicester have looked less convincing defensively of late, allowing 5,70 xG and 9 big chances in their last 4 home games. That is 2nd worst of all home teams of the slate.
Southampton's attacking numbers away from home are looking solid on the contrary. 8,23 xG, 62 shots, 12 chances created in their last 4. That is bettered by Liverpool only of all teams playing away this slate.
Ings (6,2) seems to score with every shot he fires. He has 5 goals (2,22 xG) in his last six. While his goal conversion rate (35,7%) might drop in the future, and he is surely overperforming his numbers as far as expected goals are concerned, there is no denying that Ings is red hot at the moment. The price is fantastic, I simply see no reason as to why not pick him.
Long (3,8), provided he starts, is a great ultra budget-friendly addition to Southampton's main man. We will know the starting lineups, so we will able to swap him for the likes of Carrol (3,8).
Long is tied with Ings for shots (14) and betters him in xGI (3,11 to 2,22). With 0 goals and 1 assist in his last six games, his underlying stats are better than his actual output. He offers great value at this price despite being subbed off early regularly.
Premium Defensive Stack

Wolves– 16,8 mln (Doherty+Saiss)
To keep a clean sheet – 50%
xG conceded (last 4 home games) – 4,41
Opponent's xG (last 4 away games) – 2,97
Doherty (3 goals) has too many penalty area touches for a defender to ignore. Saiss (2 goals) is a set-piece target
Value Defensive Stack

Watford– 11,1 mln. (Dawson+Mariappa)
To keep a clean sheet – 25%
xG conceded (last 4 away games) – 8,47
Opponent's xG (last 4 homegames) – 2,51
Both are the least likely to miss the game. Dawson is a danger at set-pieces still looking to open his tally this season.

CAPTAINS
SAFE PICK
Sergio Aguero (13.6)
Poor defense, unproven goalie, energy meter at full capacity - enter the Argentine. The odds are just too good to ignore, and we know he is capable of a hat-trick on pretty much any night.
He is given a 69% chance to score anytime.
DIFFERENTIAL PICK

Matt Doherty (9.3)
A very unconventional pick for so many top teams playing against inferior opponents. His attacking stats and sky-high clean sheet odds might make a difference in case the right wing-back has a big night.
Wolves are at 50% chance to keep a clean sheet.
DIFFERENTIALS (<6.5 mln.)
​Carrol (3.8, FW, new) — Newcastle are bleak, but if there is a set-piece goal, he might be involved.
Ings (6.3, FW, sou) — a laughable price for one of the best forwards.
Foster (6,3, G, wat) — Good goalkeeper in a much-improved side against a struggling opponent.
FADES
Fading a player in DFS — ignoring him entirely for the slate due to inadequate pricing or other reasons.
We start with the WCOFF 2019 champion — fscottl.
Pep Guardiola successfully emulated Spain's 2012 team by playing without a recognised striker in their midweek win against arch-rivals Manchester United. Although this is unlikely to reoccur this game week, he might revisit this formation at some point during the season, particularly if they progress in the Champions League. Be wary of picking Jesus (12,2) as this won't provide a safety net in case Aguero (13,6) starts.
Although he has been going through a good patch recently, I am still not convinced by Everton's Dominic Calvert-Lewin (9.9m). For Everton coverage, I would far rather spend an extra 1 mln. and bring in the proven consistent goal-scoring talent of Richarlison.
Our fellow author — khan — is back with his recommendations.
Adama Traore (11.3). Traore has scored some lucky goals from the distance recently, which gave him a fair amount of hype. The underlying stats of this bodybuilder are rather poor though, as he has registered just 0.10xG + 0.21xA/90 minutes this season. Use Jimenez instead.
James Maddison (12.2). Maddison blanked in 4 of his last 5 EPL outings, and the game against Southampton will not be as easy for Leicester as it was in their first meeting this season. Over the last 6 game weeks the Saints are the second-best team in the league in terms of xG conceded (4.74). Their 5 big chances conceded are also the second-best in that span. Maddison, meanwhile, is ranked only 16th with regard to xG involvement (2.01) among all midfielders of the league over the last 6 games.
Marcus Rashford (14.2). Manchester United are in bad form right now, and I can't trust any of their assets, especially at these price tags. Norwich has played well recently but was frustrated by a lack of luck. Defensively speaking, over the last 6 game weeks, Norwich is a middle of the road team, with 7.18 xG conceded and 7 big chances allowed. Don't be surprised if Rashford blanks here.

We hope this preview leads you to success this week on FanTeam! Remember to check out these sortable charts to help you get ready for the slate here. Enjoy playing Daily Fantasy in Europe and become the best!
Alexey, also known as KJIIOIIIKA, has been playing daily fantasy football since 2015 on various European sites. Scratches his fantasy itch mostly on FanTeam, where he has a net profit of €6000+ with over 1300 tournaments played and a 50% ROI. FanTeam's 2018 World Championship of Fantasy Football finalist. As the chief editor at DraftGym, his mission is to help our young European fantasy community grow. A proud father of two, plays ice-hockey at the regional level, loves board games.