La Liga Land. Gameweek 20 Preview
Hola, everyone! Real Madrid starts the second half of the season with a win in the Supercopa Espana while Barcelona parted the way with Erneso Valverde and are going to revive tiki-taka with Quique Setien. Let's proceed to the analysis of FanTeam and Bethard tournaments with solid guarantees on offer.
Fantasy La Liga GW 20 Matches
| Home | Away | Odds to win | O/U |
| --- | --- | --- | --- |
| Leganes | Getafe | Getafe win 35% | 1.5 |
| Levante | Alaves | Levante win 47% | 2.5 |
| Real Madrid | Sevilla | Real Madrid win 60% | 3.0 |
| Osasuna | Valladolid | Osasuna win 52% | 2.0 |
| Eibar | Atletico | Atletico win 55% | 2.0 |
| Mallorca | Valencia | Valencia win 49% | 2.5 |
| Betis | Real Sociedad | Betis win 41% | 3.0 |
| Villarreal | Espanyol | Villarreal win 59% | 2.5 |
| Athletic | Celta | Athletic win 51% | 2.0 |
| Barcelona | Granada | Barcelona win 86% | 3.5 |
PREMIUM
BARCELONA
Messi (14.6) – Griezmann (13.8) – Alba (10.6). 39,0% of the budget

Some experts believe that Suarez's injury will influence Barca's pressing in a positive way as Messi will take the position of the Uruguayan upfront so the team won't be as vulnerable as it used to be with Suarez in the squad.
Nevertheless, the home game against Granada won't become indicative of Blaugranas' problems. After an impressive start of the season that includes 2-0 win over Barca Granada slumped to the middle of the table.
I am sure Barca rememebered about the game in September and wil be primed for revenge. Apart from two attacking stars you may consider picking Ansu Fati as he is cheaper than Carles Perez so the Safety Net will save you anyway but I prefer Jordi Alba. Spanish left back is due a fruitful game this season and the appearance of not an experienced forward on the left flank of Barcelona may definitely help it.
VALUE
LEVANTE
Marti (9.5)

–

Bardhi (8.7)

. 18.2% of the budget

Levante have a home encounter against Alaves. Alaves have conceded the most goals in away games among all La Liga teams - 23. The situation is slightly better if we take adavanced stats into consideration. The Basques are the third worst team in the league with 2.28 xGA/90.
Levante is a strong side at home with attack prevailing over defense. Therefore, I advise you to pick attacking assets from the Valencian side.
Roger Marti had a marvellous December scoring four goals in four games. What is more, he has already scored in 2020 haing done it at Wanda Metropolitano two weeks ago. Enis Bardhi was not helpful, statistically speaking, but 0.95xG+0.74xA in last 4 games seems enough to set sights on the Macedonian.
DIFFERENTIAL
OSASUNA
Chimy Avila (9.4)

–

Roberto Torres (9.8). 19.2% of the budget

Osasuna have only 1 win in last 7 games in the league due to the very difficult schedule.
At the weekend the Pamplonians are to face Real Valladolid who are sitting in the 4th worst place from the defensive point of view.
Osasuna, on the contrary, is perfect at scoring goals at home. Only "Big 3" teams edge Osasuna out in this figure.
Two pillars of their attacking game are Chimy Avila and Roberto Torres. Avila is listed as a midfielder having scored 9 goals this season. He is in the 9th position in xG rating as well. Roberto Torres with 4 goals and 5 assists is both in Top-20 both xG and xA – nice stats for the team from the middle of the table.

CAPTAINS
SAFE PICK

Leo Messi

If you are entering the weekend tournament with 1 or 2 teams, I can't imagine of a thing that could make you captaining someone else. Well, maybe his teammate Griezmann only.
ALTERNATIVE PICK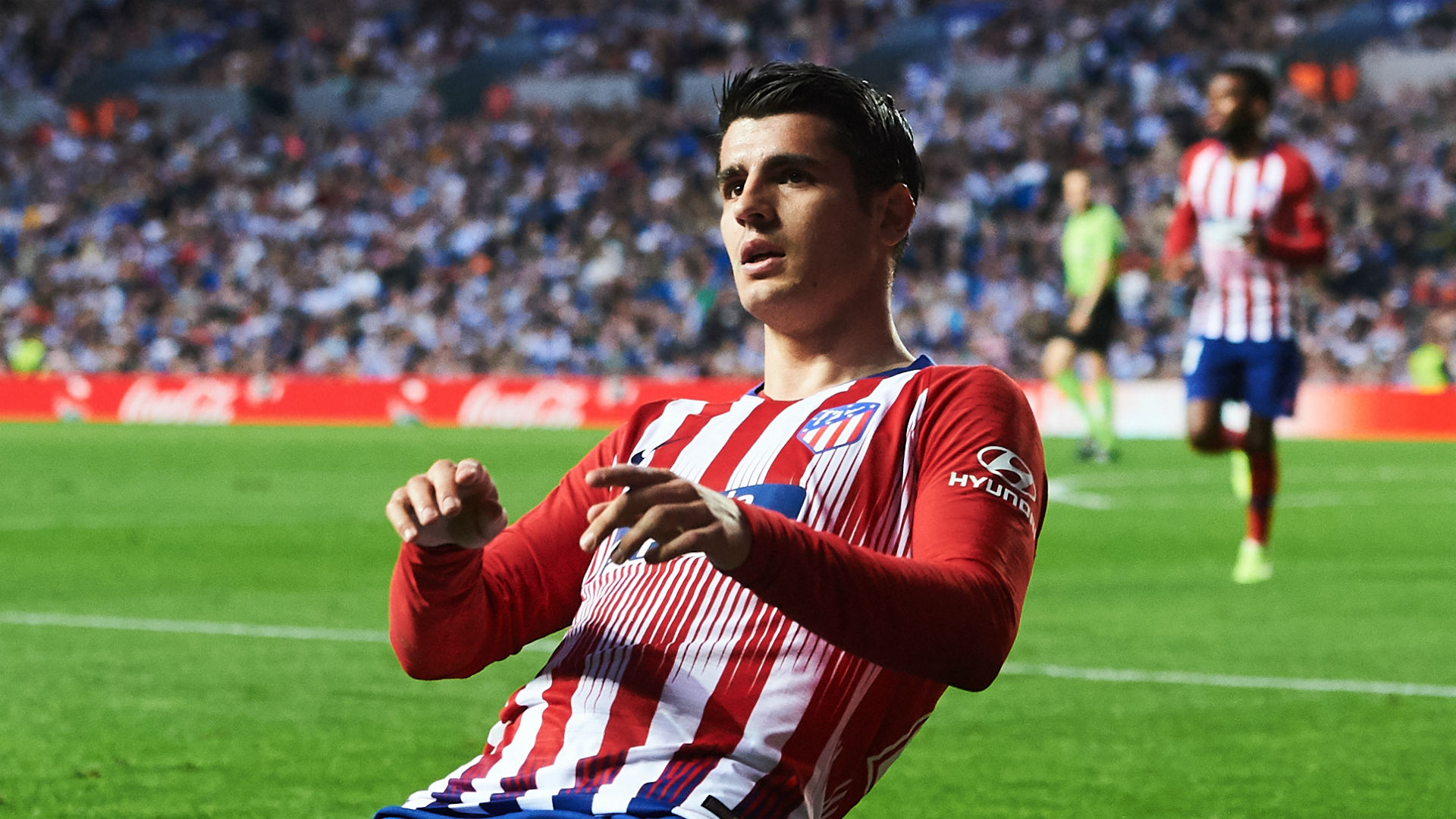 Alvaro Morata

Atletico Madrid is more about attack this season and Alvaro is the main powerhouse of this process. He trails only Karim Benzema in xG in La Liga this season possessing impressive 0.74 xG/90.
DIFFERENTIALS
Damian Suarez (Getafe, 6.0) — the right back is useful not only in the defensive actions. But if you have extra 0.6, don't hesitate to spend it on Cucurella.

Enes Unal (Valladolid, 6.3) — the Turkish forward started the year with the brace against Leganes. Osasuna is a suitable opponent to continue the streak.

Tomas Vaclik (Sevilla, 4.4) — the leader among La Liga goalkeepers in points at FanTeam. Hard to imagine that Sevilla will conced more than 3 in Santiago Bernabeu so the Czech has a good chance of becoming a bargain for this round thanks to saves.
Sports fan and fantasy sports fanatic. Loves statistics and tries to find the right way of applying it in fantasy sports. Winner of Fanteam Premier League Experience Tournament in 2018.